Hello my lovely friends!
Whew, it's been forever since I last did a tag! I have to thank Lashaan and Trang @ Bookidote for tagging me, and giving me the opportunity to take part in the newest, trending tag: Pokemon GO. Everyone, and I mean EVERYONE needs to go check out their blog right now! They post amazing content, and I'm always inspired by their design and love for books. Go go go check them out!
---
Rules
There are no specific rules for this tag, but I am linking back to Aentee @ Read at Midnight, the creator of this fun tag because I didn't answer ALL the prompts. For a full list, make sure to go visit 🙂
Alrighty then, with all the logistics out of the way, lets go ahead and get started!
---
Hmmm, I've always loved reading, and ever since I was able to read, you could find me about anywhere with a book in my hands. I guess the one book that reminded me of my love for reading this past year was when I reread Pride and Prejudice. I was reminded of how timeless books are and the beauty of literature.
I remember reading The Adventures of Tom Sawyer back in the good old elementary school days and falling head over heels for Tom and Huckleberry Finn. I still miss their daily adventures, and wish I could have been a part of their friendship.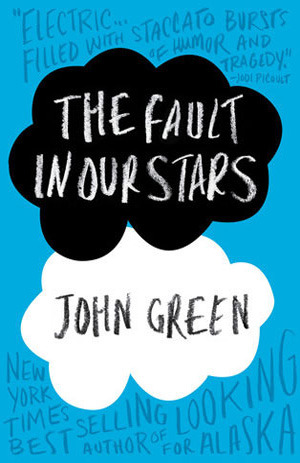 Sorry John Greene, I love your crash course videos, and you seem like a great person. I just don't like overly hyped books! The Fault in Our Stars could possibly be the best book ever, I'll just never read it..
Harry Potter… Since I hate reading books when they're popular, I just put off the series, and now I'm just not sure if I'm ready for that type of commitment. (My apologies to avid fans…)
Since I'm constantly sleep deprived, I tend to nod off sooner than I want, but a book that I could not put down and therefore was forced to lay on my floor and read nonstop is Vicious by V.E Scwabb.
I can't say with 100% certainty that this is still my OTP, but as a young child I was obsessed with the idea of a Prince falling in love with a girl who was not the prettiest in the kingdom. All fairytales seemed to revolve around a beauty that captivated the prince. In Fairest, Aza is considered one of the uglier citizens. After reading several reviews, I"m sure if I were to reread the book, I may have different opinions.
I loooooved the Maximum Ride series! My brother introduced me to this series, and I was hooked, finishing book after book. I think this is the series I went through the most quickly, reading one book a day.
I don't particularly like it when a series or book is over hyped, but a series I've been dying to read is The Lunar Chronicles. If anyone ever wants to send me the whole thing, I'll love you forever and ever.
Buy me this collection, and I'll love you forever… Juniper Book's Penguin Classics just all have simple, vintage covers that I've just been loving!
The Crown's Game is one I've been seeing around, and been looking forward to reading. I love the synopsis for this book, and have read some great reviews about it as well. There's a lot of similarities to the hunger games, although the fight is not about surviving but about ascending to the throne.
Never Never by James Patterson is going to be released in a week. Need I say more? I love Patterson, and am so excited to snag this book as it is released!
---
Tag! You're next!
Paige @ Paige's Pages
Aimal @ Bookshelves and Paperbacks
Megan @ Bookslayer Reads
Beth @ Reading Every Night
Reg @ She Latitude
---
Have you been a part of this Pokemon GO craze? Or read any of these books? Let me know in the comments below 🙂