Hello my lovely friends! First off I'd like to mention that I am in Korea right now (this is a scheduled post) and I will not be able to reply to your comments as frequently as I'd like. I'll still be checking up on my blog often, so don't forget to say hello!
I was tagged by Ayunda (check out her darling blog @ Tea and Paperbacks) to do the Burn, Rewrite, Reread tag. This seems like a very interesting tag, so let's try it out 🙂 This uses the platform goodreads to randomly choose books for you, because I'm fairly new to this site, I don't have a hue selection of books on there, but I'm still excited to try this out!
*disclaimer* I would never, ever, EVER burn a book.
The Rules:
Randomly choose 3 books (pro tip: use the "Sort > Random" option on your Goodreads' read shelf).
For each group, decide which book to burn, which one to rewrite, and which to reread (like Marry, Boff, Kill).
Repeat until you completed three rounds (or six) (or however many you want to do).
---
Round One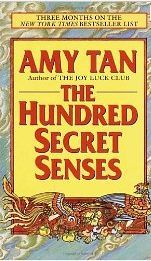 Burn: All About Love by Bell Hooks was terrible in my opinion because of all the things I was unable to agree with in this book. It felt as if a lot of what she was saying borrowed heavily from others (as the majority of the book was quoted) and most of the book seemed to be her complaints about how hurt she had been by love. Personally, I disliked the complaints she offered, especially because she didn't attempt to offer any solutions to the problems she had.
Rewrite: The Truth About Forever by Sarah Dessen. I read this one a looooong time ago, and at the time, I was in love with all of Sarah Dessen's book. They were easy to read, and dealt with problems that are so pertinent to the lives of teens. I feel like there could be improvements however, and out of the three books, this is the one I'd rewrite.
Reread: The Hundred Secret Senses by Amy Tan. I read this one recently, and was really intrigued by the characters in the book. I'd reread sometime (maybe a couple years) just to be able to revisit the characters again.
---
Round Two
Burn:  Among the Hidden by Margaret Peterson Haddix. This round was so hard! I honestly didn't want to burn any of these books, but I think I can live without reading this one again. Honestly, I loved Haddix, and read as many of her books as possible. This book especially was the source of many of my imaginations.
Rewrite: Things Fall Apart by Chinua Achebe, I loved the ideas in this book, and Achebe helped me think about many different issues. If I could keep the same plot line and principles, this is one I'd rewrite.
Reread:  A Wrinkle in Time by Madeline L'Engle. It's been forever since I read this book! And I loved it so much. I had almost forgotten about it, until I remembered adding it to my goodreads account a while back. Truly a childhood favorite, I have to reread this one sometime soon 🙂
---
Round Three
Burn: A Child Called It by Dave Pelzer. I would only burn this because of how terribly depressing and saddening it was. Being raised in a loving, caring home, it was such a shock to see how this child was treated and abused. I was truly surprised by the horrifying hardships the child had to undergo, and the realization that cruel people do exist became so real to me.
Rewrite: We Need to Talk About Kevin by Lionel Shriver. This book was so intense. I loved the perspective on such a sensitive topic. How do you deal with a sociopathic child that is adored by his mother? Also, not one I'd want to reread, but one that I believe could be more insightful if it were told by the mother's point of view.
Reread: Beloved by Toni Morrison. I read this for one of my classes, and was unable to really realize the depth of the story. I'd want to reread this just to explore the various topics I overlooked before.
---
I Nominate
Lauren @ Wonderless Reviews (I've just recently stumbled upon her blog, and I'm truly in love! What an amazing job she's done.)
Jonathan @ Limidir
Lauren Busser @ Comma Hangover
Melanie @ Mel To The Any
---
Have you ever attempted to rewrite a book? Is there a book you're itching to reread right this moment? Let me know in the comments below! 🙂