Hello my lovely friends!
I recently went on a HUGE eBook haul after receiving my new laptop and getting the kindle app on it. Here are a couple of books I had been wanting to read, that I was finally able to buy. Especially with school looming, I wanted to read as many short novels as possible, before all this free time is snatched away from me agian.
---
To All The Boys I've Loved Before by Jenny Han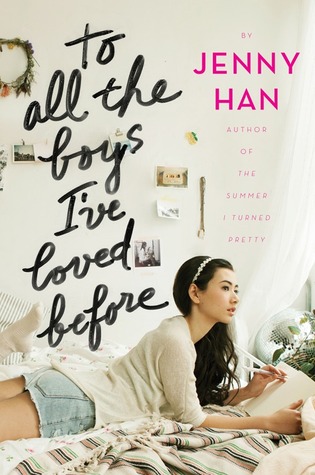 To All the Boys I've Loved Before is the story of Lara Jean, who has never openly admitted her crushes, but instead wrote each boy a letter about how she felt, sealed it, and hid it in a box under her bed. But one day Lara Jean discovers that somehow her secret box of letters has been mailed, causing all her crushes from her past to confront her about the letters: her first kiss, the boy from summer camp, even her sister's ex-boyfriend, Josh. As she learns to deal with her past loves face to face, Lara Jean discovers that something good may come out of these letters after all.
---
P.S I Still Love You by Jenny Han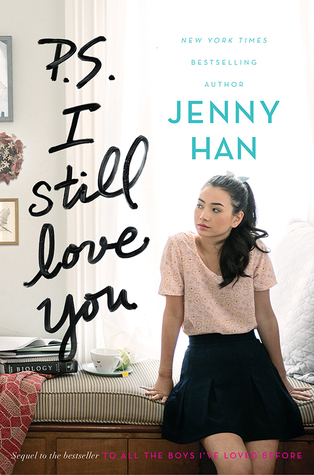 Laura Jean didn't expect to really fall for Peter.
She and Peter were just pretending. Except suddenly they weren't. Now Lara Jean is more confused than ever.
When another boy from her past returns to her life, Lara Jean's feelings for him return too. Can a girl be in love with two boys at once?
In this charming and heartfelt sequel to the New York Times bestseller To All the Boys I've Loved Before, we see first love through the eyes of the unforgettable Lara Jean. Love is never easy, but maybe that's part of what makes it so amazing.
---
In 2015, a race of alien Others conquered Earth. They enslaved humanity not by force, but through an aggressive mind control that turned people into contented, unquestioning robots.
Except sixteen-year-old Althea isn't content at all, and she doesn't need the mysterious note inside her locket to tell her she's Something Else. It also warns her to trust no one, so she hides the pieces that make her different, even though it means being alone.
Then she meets Lucas, everything changes.
Althea and Lucas are immune to the alien mind control, and together they search for the reason why. What they uncover is a stunning truth the Others never anticipated, one with the potential to free the brainwashed human race.
It's not who they are that makes them special, but what.
And what they are is a threat. One the Others are determined to eliminate for good.
---
YOU NEVER KNOW WHERE A LIE MIGHT LEAD…
While driving to a charming village tucked away deep in the Cascade Mountains of eastern Washington, where she is to begin a new job teaching high school English, Katrina Burton picks up a young hitchhiker who turns out to be a drunken creep. Fearful for her safety, she lies about her destination in order to get him out of the car. But when she later discovers that he is a teacher at the same school, she finds herself feeding that initial lie with more lies.
Then Katrina meets Jack Reeves. Handsome, charismatic and strong, he is exactly what she needs to extricate her from the expanding network of lies. She falls fast and hard for him. But when Jack lands himself in the middle of a grisly murder, she must decide whether to turn him in–or tell yet another lie.
---
16 year old Eden Matthews has been in and out of private schools for the last two years. She can't seem to stop herself from closing them down. Kingsley is her last chance to finish high school and the last private school willing to accept her.
She is focused on just getting through graduation until she realizes Kingsley is not like the other private schools she's been to. The students may be different, but so is she. And after meeting Kiran Kendrick, the boy who won't leave her alone and seems to be the source of all her problems, she is suddenly in a world that feels more make-believe than reality.
To top it off, she is being hunted by men who want to kill Kiran and her best friend Lilly is taken away to a foreign prison. Eden finds herself right in the middle of an ancient war, threatening everything she loves. She alone has to find a way to save her best friend and the boy who has captivated her heart.
Reckless Magic is an intricate story about mystery, adventure, magic and forbidden love. Eden Matthews is an unlikely heroine determined to save the world and be with her one, true love before it's too late.
---
Thin blade (Sovereign of the Seven Isles)
When second son Alexander Valentine loses his brother to an assassin's arrow, he discovers that his family protects an ancient secret and reluctantly finds himself at the center of the final battle of a war that was supposed to have ended 2,000 years ago.
Pursued by the dark minions of an ancient enemy, Alexander flees to the mountain city of Glen Morillian where he discovers that he is the heir to the throne of Ruatha, one of the Seven Isles, but before he can claim the throne he must recover the ancient Thinblade. Seven were forged by the first Sovereign of the Seven Isles and bound to the bloodline of each of the seven Island Kings in exchange for their loyalty to the Old Law. Each sword is as long as a man's arm, as wide as a man's thumb and so thin it can't be seen when viewed from the edge.
Thinblade is the story of Alexander's quest to find the ancient sword, claim the throne of Ruatha, and raise an army to stand against the enemy that has awoken to claim dominion over all of the Seven Isles.
---
I never heard him come after me and even as I climbed the slope and stumbled onto our shaded back lawn, I didn't look back. It was like the day the gnomes chased me all over again, but this time I was not escaping some horrible little creatures, I was fleeing from an incredibly good-looking guy who could very well understand me completely. I was either saving myself from that serial killer I always imagined lived down in the swamp, or I had finally gone over the deep end . . .
Meghan Elam has been strange her entire life: her eyes have this odd habit of changing color and she sees and hears things no one else does. When the visions and voices in her head start to get worse, she is convinced that her parents will want to drag her off to another psychiatrist. That is, until the mysterious Cade MacRoich shows up out of nowhere with an explanation of his own.
Cade brings her news of another realm where goblins and gnomes are the norm, a place where whispering spirits exist in the very earth, and a world where Meghan just might find the answers she has always sought.
---
After saving a drowning man during a savage storm, Abby wakes up in a tropical paradise in a fight for her life. She has no idea how she got there, and notices changes in herself that she cannot explain. Haunted by unsettling dreams of her past, she sets out to escape, joined by Eric, who finds himself in the same predicament. Standing in their way is a madman, and his band of willing followers, with a mind set on murdering their unwelcome visitors. An eccentric hermit who has been living there for years offers them refuge, but they must deny his generosity. Escape is their only option. Yet, they discover this deceptive paradise is harder to leave than they had ever imagined. One mystery leads to another, until their escape throws them into even greater danger as Abby's frightening past finally catches up with her. Her escape is only the beginning.
---
The Gauguin Connection

Murdered artists. Masterful forgeries.
Art crime at its worst.
A straightforward murder investigation quickly turns into a quagmire of stolen Eurocorps weapons, a money-laundering charity, forged art and high-ranking EU officials abusing their power.
As an insurance investigator and world renowned expert in nonverbal communication, Dr Genevieve Lenard faces the daily challenge of living a successful, independent life. Particularly because she has to deal with her high functioning Autism. Nothing – not her studies, her high IQ or her astounding analytical skills – prepared her for the changes about to take place in her life.
It started as a favour to help her boss' acerbic friend look into the murder of a young artist, but soon it proves to be far more complex. Forced out of her predictable routines, safe environment and limited social interaction, Genevieve is thrown into exploring the meaning of friendship, expanding her social definitions, and for the first time in her life be part of a team in a race to stop more artists from being murdered.
---
Hawaii is palm trees, black sand and blue water—but for policewoman Lei Texeira, there's a dark side to paradise.
Lei has overcome a scarred past to make a life for herself as a cop in the sleepy Big Island town of Hilo. On a routine patrol she finds two murdered teenagers—one of whom she'd recently busted. With its echoes of her own past, the murdered girl's harsh life and tragic death affect Lei deeply. She becomes obsessed—even as the killer is drawn to Lei's intensity, feeding off her vulnerabilities and toying with her sanity.
Despite her obsession with the case and fear that she's being stalked, Lei finds herself falling in love for the first time. Steaming volcanoes, black sand beaches and shrouded fern forests are the backdrop to Lei's quest for answers—and the stalker is closer than she can imagine, as threads of the past tangle in her future. Lei is determined to find the killer—but he knows where to find her first.
---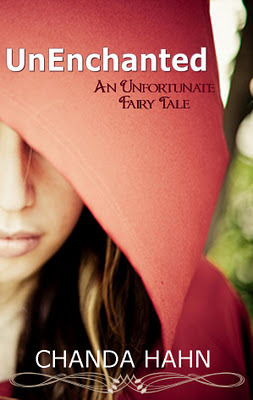 Mina Grime is unlucky, unpopular and uncoordinated; until she saves her crush's life on a field trip, changing her High School status from loser to hero overnight. But with her new found fame brings misfortune in the form of an old family curse come to light. For Mina is descended from the Brothers Grimm and has inherited all of their unfinished fairy tale business. Which includes trying to outwit a powerful Story from making her it's next fairytale victim.
To break the fairy tale curse on her family and make these deadly occurrences stop, Mina must finish the tales until the very Grimm end
---
Do you prefer physical copies or eBooks? And do any of you know how to format these blockquotes so the font isn't so big? I've really been struggling to make that happen. Let me know in the comments below 🙂