Hi, my name is Grace, and I'm addicted to books.
Hello my lovely friends! I was recently tagged by the wonderful Beth @ Reading Every Night to take part in this fun tag. If you guys haven't already, go check out her amazing blog that is constantly a source of inspiration for me!
I don't see any rules for this tag, so lets go ahead and get started.
---
What do you like about buying new books?
Everything! I love cracking open a new spine, and delving into a new book. Also, the anticipation of reading the pages, and trying to guess what is in the book. It's incredible to realize how many countless books have been written utilizing twenty-six letters. I also get to feel the weight of the authors/publisher's sweat, blood and tears that went into writing this book. I believe that there is a sense of pride in knowing you own such an amazing book. You know? That feeling you get when you put a book on your bookshelf and think to yourself, this is mine!
---
How often do you buy new books?
I don't have a particular schedule or time that I buy books. Just whenever I walk into a store and see something I've wanted for forever, or when I just can't wait for a book, and I buy on Amazon. I always try to force myself to go to the library first, and I'll more than often buy a book I've already read and want in my collection.
---
Bookstore or online book shopping – Which do you prefer?
Personally, I love the vibe of bookstores, so I'll always visit just to walk around and sit down at the cafe. I hardly buy books that way though, and much prefer to buy books online where they appear at my doorstop a couple of days later.
---
Do you have a favourite bookshop?
I don't have any bookshops near me (I really hope this changes as soon as I get to college), but there was a quaint bookshop in Korea that I enjoyed. There was a nice cafe as well that faced the window where many people were reading and enjoying their pastries.
---
Do you pre-order books?
I've never pre-ordered books, mainly because I'm afraid I'll dislike the book. I tend to buy books from authors I've loved, or classics because they are truly timeless. However, as I'm discovering more and more books I want to read that haven't been released, pre-ordering books may become more common for me.
---
Do you have a monthly book buying limit?
No, I know I'll never follow it, and in the end just feel guilty. Instead, I always force myself to look for a book at the library, go through their free book section, and then have buying books as my last resort. Sometimes that doesn't happen, and that's ok too.
---
Book buying bans – Are they something for you?
NOPE! Doesn't faze me at all. (I really need to work on my self control) but until that day comes…
---
How big is your wishlist?
I can't tell you the exact number, and the list just continues to grow. I feel no guilt though, because I feel like books are really invaluable, and their should never be an end to my wishlist.
---
Which three books from your wishlist do you wish to own NOW?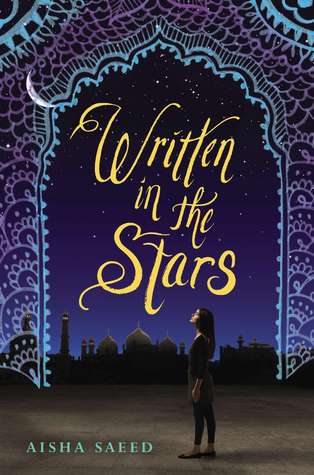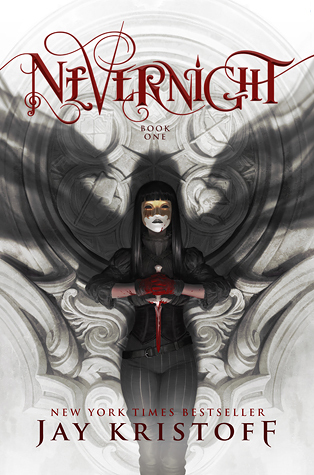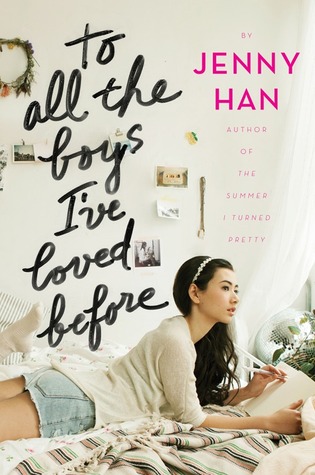 Written in the Stars by Aisha Saeed
I'm in love with this cover, which is half the reason why I want it on my bookshelf, but also the storyline sounds interesting, and I really want to see how this book ends!
Nevernight by Jay Kristoff
There have been such wonderful reviews about this series, that I can't wait to get my hands on one of these books and read. Mia sounds like such a badass, and I want to learn more about her character and how she lives down her past.
To All the Boys I've Loved Before by Jenny Han
This sounds like a book I'd want to pass down to future daughters/girls. It deals with a lot of things girls struggle with, and although I haven't read, the premise and content sounds incredible.
---
I tag:
Madeline @ The SFF Bookshelf
Whitney @ Brown Books and Green Tea
Emma @ Llady Literary
And anyone else! Just make sure to link back, and post a comment so I can see you answers 🙂
---
What do  you find addicting about books? If there was an Anonymous Bookaholics session near you, would you attend? Let me know in the comments below 🙂