Hello my lovely friends! First off I'd like to mention that I am in Korea right now (this is a scheduled post) and I will not be able to reply to your comments as frequently as I'd like. I'll still be checking up on my blog often, so don't forget to say hello!
There seems to be no rules for this tag, so I'll just get started!
---
Questions:
What book is on your nightstand right now?
Right now, (as in two weeks before this is posted) I am reading The Time Travelers Wife. I am really truly at the end of this book now, so I'm sure a different book will take it's place sometime soon.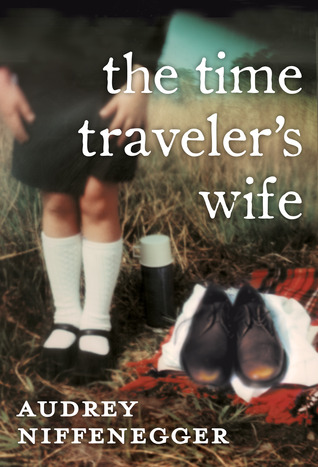 What was the last truly great book you read?
Vicious by V.E Schwab (review here). I actually can't stop talking about it. I've read a lot of amazing books this year actually, but this is the most recent.
If you could meet one author (living or dead), who would it be? What would you ask?
James Patterson. He has written countless books that are intense, engaging and fun. I'd love to know where he draws his inspiration from, and what he does to plan his books. Plus his characters always so witty and fun, I'd imagine he'd have to possess some of that wit as well.
What books might we be surprised to find on your shelf?
 Freakonomics by Steven D. Levitt. I really enjoyed micro and macro economics this past year, so I bought this book in hopes to read, and learn more about economics.
How do you organize your personal library?
First by paperbacks and hardcovers, then by size. I've never made it a habit of buying many books until recently. Normally I would stack all my library books on my desk. I have a few dear favorites lined up on my desk for easy access.
What book have you always meant to read but haven't gotten to yet?
The Northern Light by Jennifer Donnelly. I received this book a looooong time ago, and each time I'm about to open it, another book I want to read lands on my radar. It is definitely a book I will read though!
Disappointing, overrated, just not good: what book did you feel you are supposed to like but didn't?
Holes by Louis Sachar just didn't do it's magic on me like it did for others. I found it to be overly simple with unlikable characters. It's been so long since I read it, that I don't recall why I must not have liked it, but for a while, I've had a strong aversion towards that book.
What kind of stories are you drawn to?
I believe any story is a good story. (Although I greatly dislike cliche ones unless they're done well). But the best types of stories are the real ones, when you get to hear about someone and their lives, and what made them who they are. Also fantasy stories. Who doesn't love exercising their imagination once in a while.
If you could require the president to read one book, what would it be?
Depends on who becomes president next… (Also don't want to enter the realm of politics here)
What do you plan to read next?
I really want to read Cinder (book one of the Lunar Chronicles), but I'll probably just grab a book I already have from one of my shelves to read.
---
I nominate:
 Reg @ She Latitude
Transhaan @ Bookidote
Annie @ The Misstery
and anyone else who wants to take part in this tag!
---
Have you ever visited New York before? Or are you an avid New York Times reader? Let me know in the comments below 🙂