Hello my lovely friends! First off I'd like to mention that I am in Korea right now (this is a scheduled post) and I will not be able to reply to your comments as frequently as I'd like. I'll still be checking up on my blog often, so don't forget to say hello!
CAN YOU BELIEVE IT'S ALREADY THE MIDDLE OF THE YEAR?
Time flies by so fast, and each time I realize this, I *FREAK OUT* just a tiny bit. Thanks to the Orangutan Librarian for tagging me, as it is totally appropriate to how I am feeling right now! Also, totally check out her amazing blog! I didn't see any rules for this tag, so lets go head and get started!
---
Best Book You've Read Yet in 2016
CONFESSION! I haven't read as many books as I would have liked in 2016, but that is soon to change as I've been reading away this past month. The best book I've read in 2016 would have to be
Vicious
by V.E Schwab
Best Sequel You've Read So Far in 2016
A Well-Tempered Heart
by Jan Phillip Sendker
Honestly, I haven't read many books with sequels during this half of the year, so this will definitely have to be the best one I've read so far. The best part about this book was the closure the main character was able to find, along with how the author dealt with mental illness throughout cultures.
New Release You Haven't Read Yet But Want To
The Way I used To Be
by Amber Smith

This was on my June TBR, and unfortunately, I still have not had the chance to read it!! It's definitely one I will be reading however, and I can't wait to get my hands on this book.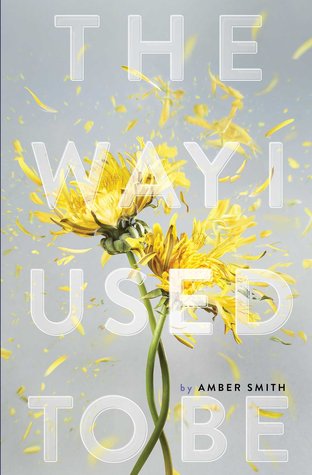 Most Anticipated Release for the Second Half of the Year
You Will Know Me
by Meg Abbott
One of my anticipated releases, I tend not to really keep track of these, so this is the first book that came to mind.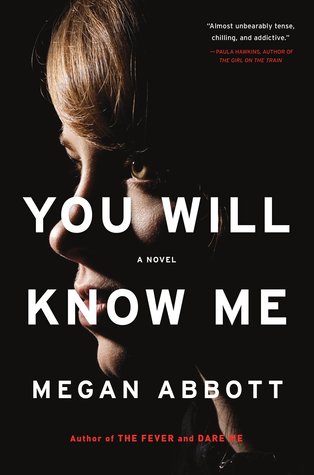 Biggest Disappointment
Balzac and the Little Chinese Seamstress
by Dai Sijie.
This wasn't a bad book, the ending was just so disappointing and predictable. After falling full-heatedly into the plot and characters of the book, it was difficult to come to terms with such a abrupt and unfulfilling ending.
Biggest Surprise
The Color Purple
by Alice Walker
This is a book I read as a young'un because it was part of a "100 books your child must read before college list." Doubtless to say, I did not enjoy this book as much as I should have, so rereading it really opened my eyes to many issues at hand today. I also realized that there were many undertones in this book I didn't know about…
Favourite New Author
V.E Schwab. Hands down, no question about it.
Newest Fictional Crush
Mr. Darcy from Pride and Prejudice. How could he not be everyone's crush.
HOW?!
 Newest Favourite Character
Not only is he kind, and gentle, but wise, thoughtful and sweet. To find a man who is patient like him would be amazing! Although, he seems very socially awkward and too preoccupied with finding the meaning of life to pay me any attention.
Book That Made You Cry
Tuesday's With Morrie
by Mitch Albom
I did my very first review of a book here, and honestly, I felt so close and connected with the professor Morrie. A must read for anyone!
Book That Made You Happy
Pride and Prejudice
by Jane Austen
 I love classics, I love the language, and I love the romance.
Favourite Book to Film Adaptation
Favourite Post You Have Done This Year
Although I've loved posting reviews and taking a part in tags, my favorite series of posts have been my Thursday Quotables. Through these, I've learned to really focus on specific lines in books, and it has really opened my eyes to the great care each author goes through in formulating each sentence and phrase for their books.
Most Beautiful Book You've Bought This Year
I haven't bought many books this year, and I can't say that I thouroly enjoyed this book, but the most beautiful book I've bought this year would probably be
All About Love
by Bell Hooks
lame… I know…
What Books Do You Need to Read by the End of the Year
ALL BOOKS!
---
I nominate:
Beth @ Reading Every Night
Lauren @ Comma Hangover
Shealea @ That Bookshelf Bitch
Lauren @ Wonderless Reviews
And anyone else who wants to do this tag as well! Enjoy 🙂
---
What are some things you've accomplished this last six months? Did you even notice the time fly by? Let me know in the comments below 🙂