Hello my lovely book-loving friends!
HOLY COW IT'S ALREADY BEEN A MONTH SINCE I'VE STARTED BLOGGING!
It's hard to believe that the month of June is finally ending and to realize that I have officially been blogging for one month! Thank you to all those who have provided unending support and love. It's hard to believe how far this blog has advanced along with how much I've learned not only about books, but about blogging.
I've made a whole lot more progress on this blog than expected, I've gained 30+ wonderful followers along with discovering more blogs that have expanded the world of books for me. I'm so excited to see where this blog will go!
---
Reviews:
Tuesday's With Morrie by Mitch Albom
My first review ever, was of Tuesday's With Morrie. This book was such a blessing to me as it dealt with many philosophical topics that are commonly pondered about in this day and age. If you want to see a couple of things I learned from this book, make sure to check out this review (since I wasn't really sure what I was doing with my first post, this is mainly more what I garnered from the book.)
The Memory Keeper's Daughter by Kim Edwards
This book was definitely an interesting read that dealt with a subject of autism, and the stigma attached to it. Although there were many aspects I loved, there were things that I wished this book had. I'm glad I was able to read this book though, as I learned about the intense burden that accompanies secrets.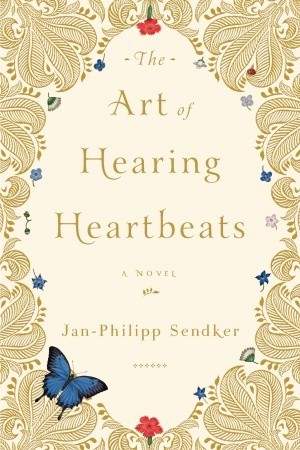 The Art of Hearing Heartbeats by Jan-Philipp Sendker
I really enjoyed the juxtaposing of two cultures that Julia experiences. I was pleasantly shocked by the simplicity and peaceful nature of the Burmese culture, and enjoyed following Julia in her journey of learning of her father's past, while trying to root her identity in the Burmese culture.
Vicious by V.E Schwab
This book has become a favorite of mine, and I enjoyed reading the entire thing. From start to finish, I was engaged and excited. I was able to stumble upon this book on another book lover blog, and was able to realize how amazing the blogging community really is. I have been able discover amazing books, and new wonderful authors.
Although I only posted four book reviews, I did read three other books. Although this seems like a small number, it's a big jump from the amount I was reading before school ended. I'm so glad that lately I've been making reading a priority, and hopefully the number of reviews also increase!
---
Wordless Wednesday:
This month, I posted three times for my Wordless Wednesday post in which I write about non-bookish things. These were just fun posts that were meant to provide some insight into what I enjoy!
---
Thursday Quotables:
These were some of my favorite posts, when I picked a book and extracted some of my favorite quotes from them, along with adding a fun explanation. Maybe I'll try making this into a tag one day!
---
Misc bookish things:
---
I've also decided to begin accepting books for review! You can see my new review policy here. I'm so thankful to see how far this blog has gone, and can't wait to see where it goes in the future!
What are some things you accomplished this month? Are you excited for July?